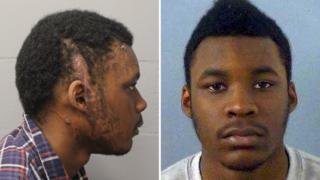 A police officer who failed to head with the glide into CCTV of a person that went on to break a lady in an acid assault faces misconduct court cases.
A police watchdog said it took the Metropolitan Police officer 20 months to scuttle on photos of Xeneral Webster's involvement in a separate acid assault.
Webster, of Westway, west London had by then pleaded guilty to killing Joanne Rand, 47.
Her family said she may very smartly be alive had the Met Police "investigated smartly".
A pair of organ failure
A power spokesman said the officer had been placed on restricted tasks pending disciplinary court cases.
The preliminary acid assault, in which a lady suffered important leg injuries, took inform at a cinema in Ealing, London in March 2017.
In June 2017 Webster then got into a battle in High Wycombe, Buckinghamshire.
A bottle of sulphuric acid became knocked from his win and splashed over Ms Rand.
She became handled in clinical institution, but later died from multi-organ failure after contracting septicaemia.
Webster became jailed for 17 years for manslaughter.
An investigation by The Just Reveal of job for Police Behavior (IOPC) watchdog discovered the unnamed detective constable had got CCTV photos after the Ealing assault.
'Entirely avoidable'
He said he would scuttle alongside with the glide into them, but that failed to happen until November 2018.
Ms Rand's family said: "Had this acid assault in March 2017 been investigated smartly at the time, Webster, the alleged perpetrator, would were dealt with and may per chance quiet no longer were free to elevate out the horrific assault in June 2017 on Jo and she or he may per chance quiet be with us.
"We feel let down by the Metropolitan Police."
IOPC regional director, Sal Naseem, said the failure to head with the glide into the CCTV photos "became no longer intentional or deliberate, nonetheless it became utterly avoidable".
A Metropolitan Police spokesman said it had been agreed the officer "had a case to reply to for misconduct for breaching the standards of professional behaviour".
The IOPC handiest names officers going via mistaken misconduct court cases.